I.Product Function
1.The machining efficiency of one machine instead of three CNC changing time in the machining process.
2.One-time clamping, can place 8-12 workpiece, complete drilling, tapping, milling process, heavy-duty cutting
3.Servo tapping.
4.Milling Plane、Interal and external arc milling.
5.Circular drilling and tapping.
II.Product Structure
1.High rigidity structure, best stability.
2.Suitable for medium and large quantities of copper, zinc alloy, aluminum alloy, stainless steel parts processing.
3.High Quality Mihanna Castings, the structure of finite element analysis, to achieve the best stability.
4.X, Y, Z axis are used on the Taiwan HIWIN precision class large diameter screw Rod, and to be appropriately pre-pressed, the tail uses pre-pull Shooting.
5.The three axles are all made of super-heavy rail with high precision and high load-bearing.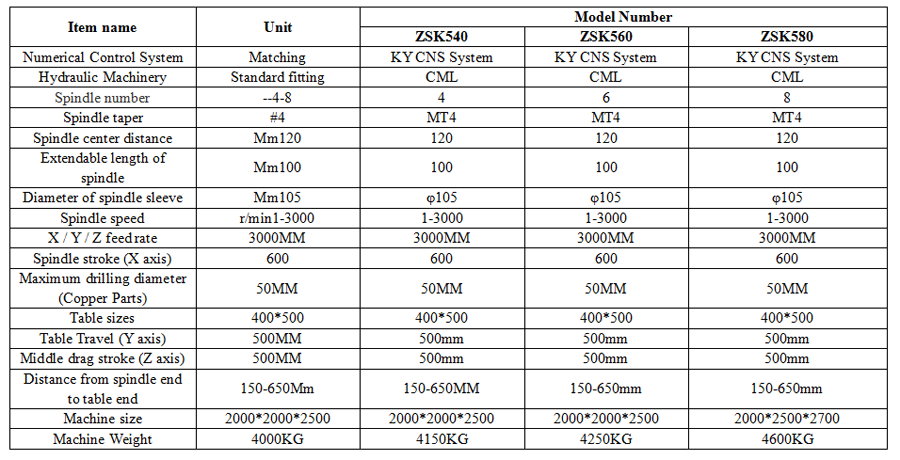 Vertical six-spindle drilling, tapping and milling compound machine